Know The top 16 places to visit in November in India with friends and family.
In India, the month of November brings the onset of the winter season. The cool and pleasant weather during November creates an ideal atmosphere for the tourists to thoroughly enjoy travelling in India. But what tourists usually ponder about while travelling to India in the month of November is — "Which are the best places to visit in India in November?"
So, for all the fellow travellers planning to explore India in the month of November, we have listed the 16 best destinations to visit in November. Let's check out these places and know about them in a little more detail.
best
1. Udaipur, Rajasthan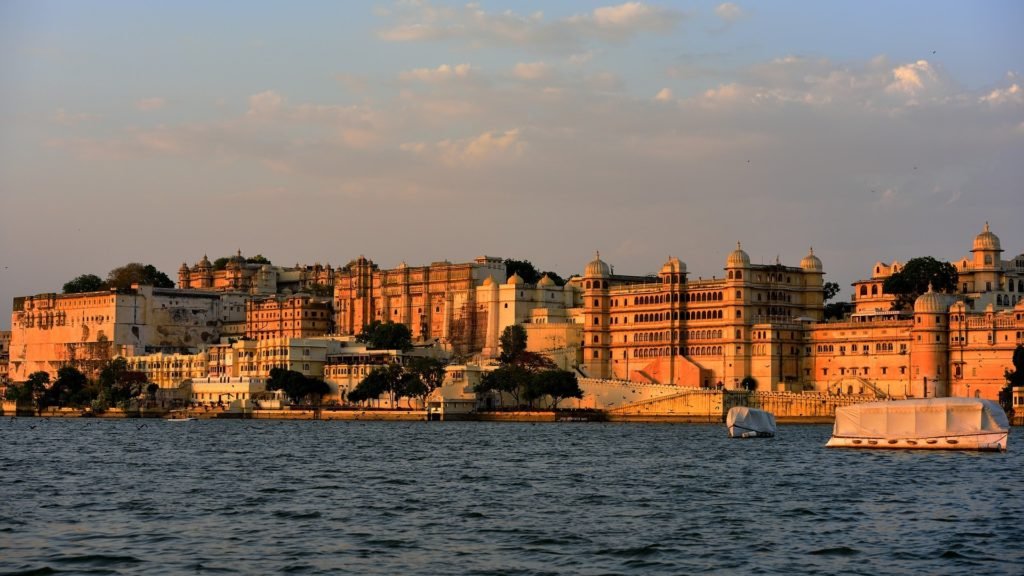 Also known as Venice of the East, Kashmir of Rajasthan and the City of Lakes, Udaipur is a beautiful place to visit in the month of November in India. It can rightly be considered as the heritage-rich and one of the most romantic destinations in India. The age-old Maharaja culture of Rajasthan can still be experienced here. Tourist attractions in Udaipur include City Palace, Udaipur Lake Palace, Lake Pichola, Fateh Sagar Lake etc. With the onset of winter, the number of tourists increases here.
During the month of November, festivals like Navratri, Dussehra and Diwali are celebrated in India and therefore, Udaipur becomes one of India's best places to spend vacations in the month of November. For newlyweds too, Udaipur is nothing less than a treat. It has a distinct picturesque, pleasant weather, colourful monuments, lakes and serenity that make it one of the best honeymoon destinations in India.
2. Amritsar, Punjab
Amritsar is a beautiful city located in the Punjab state and is another ideal place to spend holidays in the month of November in India. Although, this city attracts tourists throughout the year due to the very famous 'Golden Temple', but in the month of November, Amritsar has its own charm and feel. Here, in November, the celebration of the 'Guru Nanak Jayanti' brings a different level of excitement and energy. Amritsar's cool and pleasant weather is icing on the cake for travellers who wish to explore it in November.
Early November could be very pleasing in Amritsar, however, by the end of November, the weather here becomes very chilly. So if you're planning to tour Amristar during November, don't forget to pack your winter clothes.
3. Darjeeling, West Bengal
Darjeeling, located in the West Bengal state of India, is another beautiful place to visit in the month of November. If you want to experience serenity along with winters, Darjeeling is the place to visit. In the month of November, the climate is cool and the sky is clean, making it easier for the tourists to view the scenic Kanchenjunga snow peaks. There are plenty of tourist attractions in Darjeeling to fill your vacation with lots of memories and joy. Some of the popular attractions of Darjeeling include Himalayan Mountaineering Institute, Darjeeling Zoo, Tiger Hill, Batasia Loop Toy Train, Darjeeling Ropeway, Darjeeling Mall etc.
4. Varanasi, Uttar Pradesh
Varanasi aka Banaras, one of the oldest cities of India, is another breathtaking place to visit in November. This culture-rich city looks beautiful during the Diwali festival. The Ganga Mohatsav held during the month of November is a major attraction for tourists as this time many cultural events are organized. The best moments can be captured on the last day of the Ganga Mohatsav when numerous Deepaks (earthen lamps) are floated in the Holy Ganga. For tourists, there are many more attractions in Varanasi like the ancient temples, beguiling river banks, boat riding in river Ganges, ashrams and many more.
5. Rishikesh, Uttarakhand
Rishikesh is one of the best places to visit in India during October-November. It is located in the Uttarakhand state in the foothills of Himalayas, beside the Holy river Ganga. People from all across the globe come here to learn yoga and practice meditation. This city is full of temples and ashrams and is also a centre for spiritual studies. During November, the weather is cool here due to beginning of the winter season. Attractions in Rishikesh include Ram Jhula, Laxman Jhula, Gita Bhawan, Triveni Ghat, Swarga Ashram and more. Rishikesh also offers plenty of adventure sports such as camping, bungee jumping, hiking, Asia's longest 1 km long Flying Fox, cliff jumping, trekking and rock climbing.
6. Pushkar, Rajasthan
Pushkar is a popular destination located 11 kilometres away from Ajmer. It is also one of the best places to visit in North India in November. Pushkar looks quite amusing due to its colourful heritage buildings, temples, ghats and markets. It is also quite popular for its camel fair which is usually held either in the month of October or November. Around November, many tourists from all across the globe come to Pushkar to enjoy this largest camel fair where over 50,000 camels participate. When here in Pushkar, you can even take a road trip to Ajmer and visit the Ajmer Sharif Dargah and Ana Sagar Lake.
7. Dharamshala, Himachal Pradesh
Located on the Himalayan foothills, Dharamshala is a majestic place to visit in the month of November. This place is surrounded by cedar forests and is a spiritual centre for Tibetan Buddhism. Adventure seekers can enjoy paragliding at the Kangra Valley. The weather is usually chilly in the month of November but the serenity and peace here can definitely be praised. Other points of interests include Tibet Museum, Namgyal Monastery, Bhagsu Falls, Kalachakra Temple, St. John Church, War Memorial, Gyuto Monastery etc. Dharamshala also has the world's highest cricket ground named Chail.
8. Goa
Be it adventure sports or romantic beaches, Goa fulfils the desire of all the fellow travellers. It is one of the best places to visit in November in India with friends. In Old Goa, you can enjoy watching the Portuguese architectural feats — historical monuments, churches and museums. If you plan to party with friends, the clubs in Goa will not disappoint you at all. Similarly, the Goan cuisines will definitely please your taste buds. In the month of November, the Feast of St. Francis Xavier starts here which is worth experiencing. For couples and honeymooners too, visiting Goa could be an unforgettable experience.
9. Jaipur, Rajasthan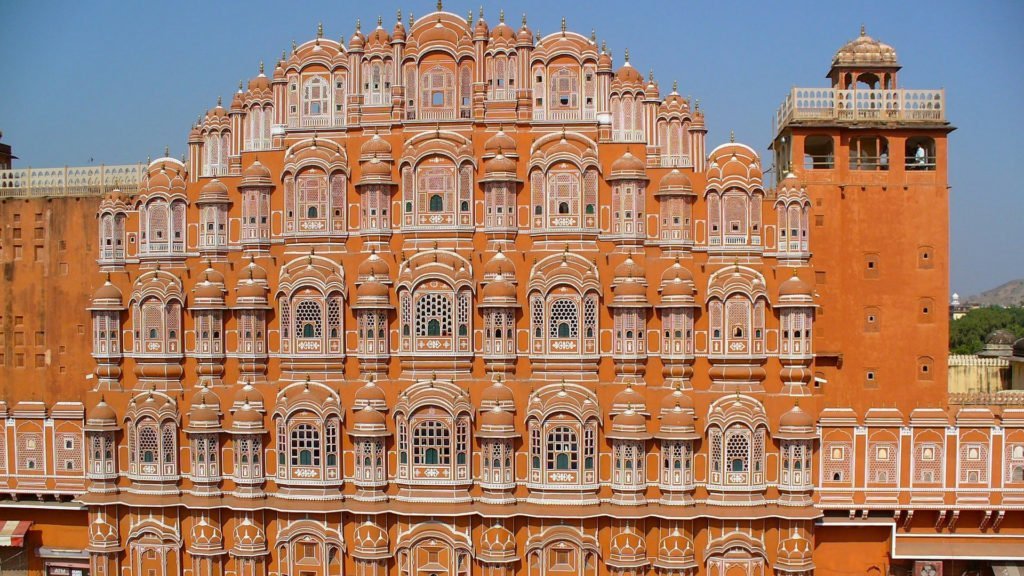 Jaipur, also known as the Pink City, is another fabulous place to visit in the month of November. During this month, with the onset of the winter season, the weather becomes quite pleasant here. This places is a perfect amalgamation of cultural values and modernization. The city is blessed with many beautiful monuments like Amer Fort, City Palace, Jaigarh Fort, Nahargarh Fort, Albert Hall, Govind Devji Temple, Birla Mandir, B. M. Birla Planetarium, Jantar Mantar etc. Its beauty also mesmerizes filmmakers all across the globe. Diwali celebrations in the month of October-November are worth watching in Jaipur. Be it couples, group travellers, solo travellers, history lovers or newlyweds, Jaipur is one of the best winter destinations in India.
ALSO READ: Goa Trip Essentials Guide – Here's What You Need When You're Travelling To Goa
10. Coorg, Karnataka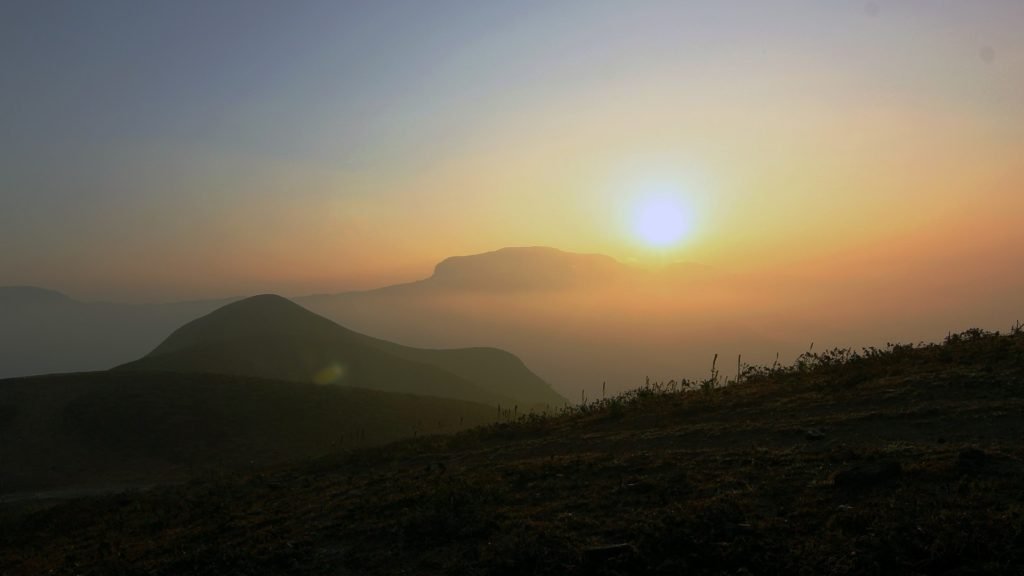 Coorg, located in the Karnataka state is a serene and calm place to spend time with your friends and family. It is one of the best places to visit in South India during November. Picturesque views and lush mountains make Coorg a perfect winter destination to explore in India's southern region. This place offers many adventurous activities such as river rafting, camping, jeep safari and trekking. The natural beauty of this place can fascinate any traveller and if you plan to visit Coorg, don't forget to visit the waterfalls here. To fully enjoy your trip to Coorg during November, connect with the locals to enjoy the Puthari festival.
11. Bodh Gaya, Bihar
If you want to give yourself some time and experience a trip that gives you a lot of peace, then Bodh Gaya is the right destination for you. During November, the weather is cool here and what makes the atmosphere more pleasant are the chantings by the Buddhist monks gathered here from all over the world. Places to visit in Bodh Gaya include Bodhi Tree, Mahabodhi Temple Complex, Vishnupad Temple, Royal Bhutan Monastery etc.
12. Bhopal, Madhya Pradesh
Known as the city of lakes, Bhopal, located in the Madhya Pradesh state of India is also a must-visit place in the month of November. It is a merger of the old Bhopal, famous for its mosques, chowks, serpentine and exotic havelis, and the new Bhopal that looks quite modern with wide roads, plush hotels & restaurants and upmarket shopping complexes. Lake views are worth a view in Bhopal and there are plenty of places to mesmerize you, one such being the Bhopal Tribal Museum. Other places to visit in Bhopal include Moti Masjid, Laksmi Narayan Temple, Gauhar Mahal, Bhoj Tal, Van Vihar National Park etc.
13. Hampi, Karnataka
If you love visiting a place that reveals an interesting history, Hampi is one of the best places for you to visit in the month of November. This place was once the capital of ancient Vijayanagara empire and today, it is counted among the UNESCO World Heritage Sites. It has plenty of ancient temples and monuments. Virupaksha Temple in Hampi is a very popular religious and pilgrim site here. During the month of November, the weather is quite cool here, making it an ideal place to travel in the winter season in India.
14. Jaisalmer, Rajasthan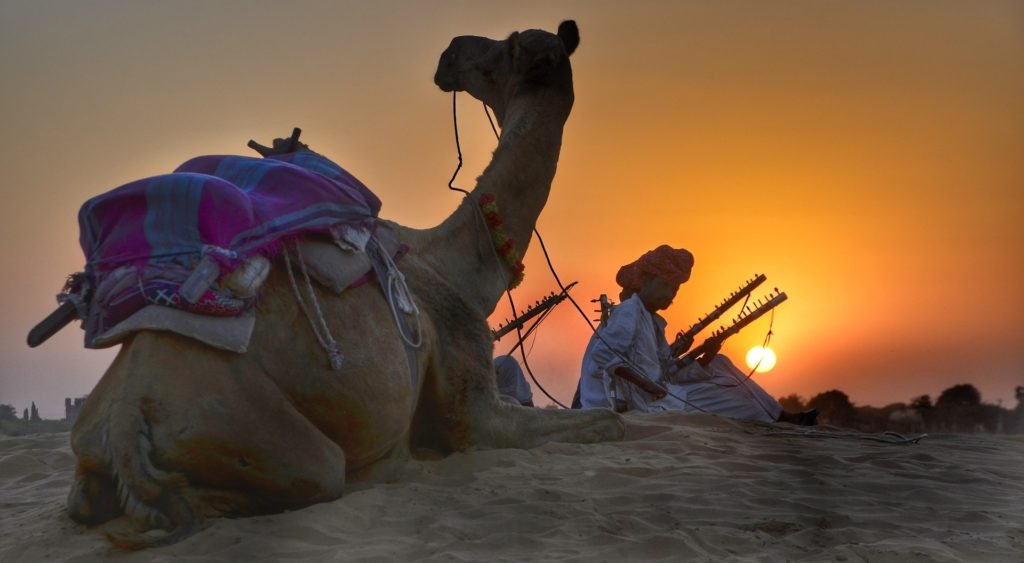 Also known as the 'Golden City', Jaisalmer is an appealing place for winter travellers. It is located in the Rajasthan state and looks quite scenic with sand dunes and camels all around. Desert safaris are quite popular here and the town is very well structured with palaces, forts and ancient havelis. You can enjoying staying at the heritage hotels and experience boating at the Gadisar lake. Markets are full of attractive handicrafts and the city lanes are very beautiful. Points of interests in Jaisalmer include the Jaisalmer Fort, Patwon ki Haveli, The Thar Heritage Museum, Nathmal Ji Ki Haveli, Salim Singh Ki Haveli, Mandir Palace, Bada Bagh etc. In Jaisalmer, desert camping can be a real fun, especially in the month of November when the weather is cool but not very freezing.
15. Sundarbans, West Bengal
Dare to see the Royal Bengal tigers? Sundarbans is the place to visit in November in India. As the monsoon season is gone in the month of November, Sundarbans turn out to be an exotic place to visit and sight the Indian wildlife. This place is home to numerous species like tigers, deers, crocodiles, fox, pangolins etc. The dense mangrove forests of Sundarbans house nearly 400 tigers.
16. Mysore, Karnataka
Mysore, also known as Mysuru, is one of the calmest and culture-rich cities in the southern part of India. This city can be praised for its scenic beauty, architectures, shrines and historical sites. Travellers can enjoy visiting points of interests such as Mysore Palace, Mysore Zoo, Chamundeshwari Temple, Brindavan Gardens, Somnathpura Temple, St. Philomena's Church, Folklore Museum, Karanji Lake, Rail Museum, Bonsai Garden etc.
Bookmark TourismBharat.com on your browser to read on travel destinations, adventure activities, tourism in India and lot more.