Read about BEST tourist places to visit in Maharashtra. Know the popular Destinations of Maharashtra, its points of interest, best time to visit and more!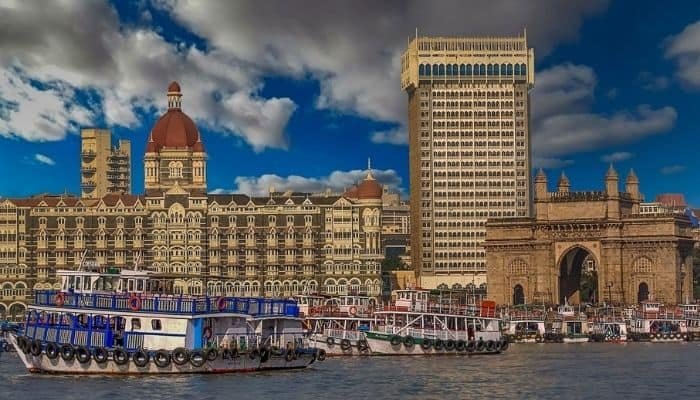 Tourism in Maharashtra
Maharashtra, the third largest state in India is a land of diversities in a country that is already so diverse!
A state that has many records of its inerasable history of mighty rulers who established the Maratha kingdoms (17th century), to being one of the most industrialized states today; from possessing a rich cultural heritage reflected in the majestic forts, caves, monuments and temples, to cities being developed on modern lines; from a landscape that is bordered by the long Konkan beach-line on one side, to the mesmerizing greens of the Sahyadri mountain ranges on another side; from being home to the financial capital of India, to being the capital of the entertainment industry too [Mumbai]; from hill-stations that still hold onto nature's best, to sprawling national parks that protect wildlife; from institutions that serve higher education to centers promoting traditional arts; Maharashtra serves so much on its platter that hordes and hordes of tourists are drawn towards this state, every year!
Maharashtra has been geographically and politically divided into five main regions:
Konkan Division
Pune Division (Paschim Maharashtra)
Nashik Division (Khandesh)
Aurangabad Division (Marathwada)
Nagpur & Amaravati Divisions (Vidarbha)
POPULAR DESTINATIONS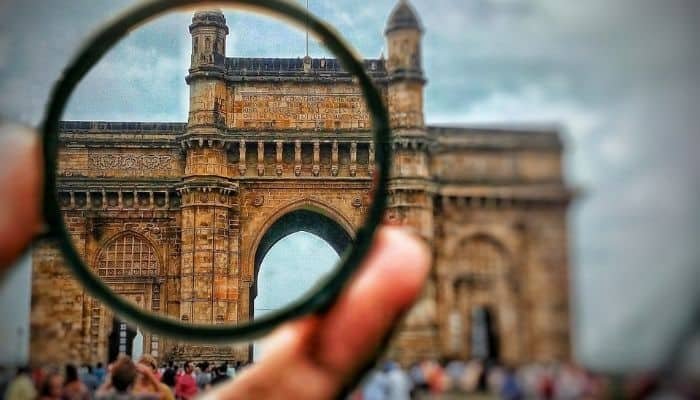 1. MUMBAI
Formerly Bombay, the 'City of Dreams' – Mumbai, is the 'heart & soul' or the capital city of Maharashtrian state. It is an enormous city of traditions and ultra-modernity that walk hand-in-hand in day-to-day life with ease. It is a city whose spirits and vibes can quickly catch up and match up to any and every kind of person from whichever part of the world, so much so that it becomes a 'home' to anyone and everyone who come to it. It is a land of opportunities for all types of job seekers.
ALSO READ: 14 Best Weekend Getaways Near Mumbai
This cosmopolitan city by geography is actually a composition of seven little islands at the edge of the land near the Arabian sea. It was famed as the headquarters of the Bombay Presidency (started by the English East India Company) until Independence. Due to being the largest city in India by population, it is also the economy capital of our country; The Bombay Stock Exchange being the oldest one in Asia.
Mumbai is home to the BCCI (Board of Control for Cricket in India) and IPL (Indian Premiere League), it is the home of Bollywood cinema, home to many top in class educational and research institutions, like the Indian Institute of Technology and Tata Institute for Fundamental Research, and home to the largest number of skyscrapers in India.
Heavy European influences can be seen in the architecture of some of the buildings such as the Indo-Sarcenic style of The Gateway of India, and Gothic style of the Victoria Terminus.
Mumbai has three UNESCO World Heritage Sites – Chhatrapati Shivaji Terminus, Elephanta Caves, and Victorian Art and Deco Ensemble!
2. PUNE
Pune/Poona is the second largest city after Mumbai in Maharashtra; educationally, the "Oxford of the East", technologically an 'IT hub', and culturally a 'melting pot' of people with diverse backgrounds.
During the Peshwa rule, Baji Rao 1 moved his base to Pune in 1728, which laid the foundations for transformation of this place; which was earlier a small village, to fast paced developments now, to competing to soon become one of the top tier metropolitan cities of our country.
Ganeshotsav/Ganesh Chaturti is a festival publically celebrated with utmost pomp and gaiety out here. This can be credited to Lokmanya Bal Gangadhar Tilak who started the celebration as a movement to express displeasure against the British rule.
The endless list of tourist attractions in Pune include Shaniwarwada (a fort that speaks volumes about the royal lifestyle of the Peshwas), Dagdusheth Halwai Ganpati Temple, Sinhagad Fort, Pataleshwar Cave temple, and so on and on.
3. NAGPUR
The third largest city in Maharashtra, is named after river Nag. Nagpur is famous all over India for its succulent oranges and hence titled as the "Orange capital of India". The city has very rapidly developed economically post Independence, such that it is also termed as the winter capital of Maharashtra, and is known for its history, religious places, arts, gardens, lakes and museums.
Some of the interesting places to visit in Nagpur are Ramtek Fort temple, Dragon temple, Deekshabhoomi stupa, Ambazari lake, Amba Khori waterfalls, Dargah Baba Tajuddin, Tadoba National park and Pench Tiger Reserve.
4. NASHIK
The fourth largest city in Maharashtra, is located on the banks of river Godavari, and is very closely associated with the Indian epic Ramayana. It is one of the sites of Kumbh Mela that happens once in 12 years.
Panchavati, a small town near Nashik, is often described with innumerable folklores surrounding Lord Rama, Sita and Laxman, who are believed to have spent their years in exile right here. The very famous and sacred bathing ghat – Ramkund is also situated here.
Other than that, since nearly half of India's best vineyards are cultivated in Nashik, it is fondly even called as the "Wine Capital of India".
There is simply a long list of tourist places in Nashik which are worth visiting; Trimbakeshwar Jyotirlinga temple, Kapileshwara temple, Kalaram temple, Saptashrungi Garh temple, Jain temple, Ashoka and Dudhsagar waterfalls, Sita Gufa, Pandavleni caves, Anjaneri hills (the birth place of Lord Hanuman), Harihar fort, Coin Museum and so on.
5. AURANGABAD
Best known for two UNESCO World Heritage Sites, Ajanta and Ellora, that have significant structures displaying the archeological magnificence of Buddhism, Jainism and Hinduism; Aurangabad is highly appreciated as a tourist spot for maintaining the glories of the past in excellent conditions.
Although the city of Aurangabad is moving towards modernization, many principal points of interest in the district which attract huge swarms of crowds are Bibi ka Maqbara resembling the Taj Mahal (built on similar lines for Mughal king Aurangazeb's wife), Daulatabad fort, Aurangabad caves, Pitalkhora caves, and the Tomb of Aurangazeb. The Grishneshwar Jyotirlinga temple is also an important place of pilgrimage found here.
Aurangabad, was historically ruled by the Mauryans who upheld Buddhism; after which it was taken over by the Mughal Emperor Aurangazeb in 1653, after whom it has been named. It is said that the capture of Aurangabad by the Mughals played a strategic role in suppressing the powerful Maratha rulers from expansion; further it got transferred into the hands of the Nizams of Hyderabad post the downfall of the Mughals, from 1707 onwards, until the British Raj.
6. KOLHAPUR
One of the oldest cities in India, and prominently established as a part of Maratha reign before the British rule by Tarabai in 1707. Her descendant Rajarshi Shahu Maharaj is known to be the most famous ruler of this region. The place is a beautiful mix of religious and historical sites. It is particularly renowned for the Mahalakshmi Temple, Jyotiba temple, Rankala Lake, Ch hatrapati Shahu Palace & Museum, Panhala fort, Sagareshwar sanctuary, Kopeshwar temple, Bhavani Mantap and Siddhagiri Museum.
Kolapur is noted far and wide for its Kolhapuri chappals, Kolhapuri jewellery and Kolhapuri cuisine that's specially relished for its mouth watering 'mutton' varieties.
7. SATARA
The name Satara has been derived from the seven forts that are around this city. It is as old as the 16th century, established as the seat of Chattrapati Shahu 1 of the Maratha Empire. It is a beautiful district that holds many points of historical interest, pilgrim centers and gracefully cascading waterfalls.
The Kaas Plateau found 25 km from the city is a biodiversity hotspot nicknamed as the "Valley of Flowers of Maharashtra" and even declared as a UNESCO World Natural Heritage Site. Also, the Vajrai waterfall which is about 27 km from the city of Satara is the second highest waterfall in India (560 m high).
Mahabaleshwar, Koyna Nagar and Panchgani are three hill-stations that are situated within the Satara district, and therefore make up for a perfect weekend hill spot holiday destination!
Kandi Pedhe, an indigenous sweet, must be tasted by one and all who visit Satara! It is prepared with purely full-fat milk thereby rendering a natural sweetness without adding sugar.
8. AMRAVATI
Amravati/Ambanagari is the second largest city in the Vidarbha region after Nagpur. It is religiously significant with innumerable temples, the most important one being the temple of Shree Amba Devi.
At a height of more than 1000 feet above sea level, it is the headquarters of the Amravati division. It is quite equally famous for having one of the largest sports complexes in India.
9. OSMANABAD
Historically having been part of the Hyderabad state, it has been named after its ruler Mir Osman Ali Khan. The place has gained its foothold in the tourism sector owing to places like Naldurg fort, Dargah of Khwaja Shamshuddin Gazi, Yedshi Ramling sanctuary, and the Tulja Bhavani temple.
10. SANGLI
The 'Turmeric City' of Sangli is located on the banks of river Krishna, and is known for a number of things – largest turmeric producer, largest number of sugar factories, grapes, dry fruits, and musical instruments. Historically it was called as Natyapandhari, for being the centrestage of Marathi drama.
Sangli used to be a princely state of the Chalukyan empire during the 12th century. Some famous spots in Sangli include the Sagareshwar Wildlife sanctuary, Sangameshwar temple, Ganapati temple, Sangli Miraj and Sangli fort.
11. NANDED
An ancient city in the Marathwada region that is primarily famous for its Gurudwara. Being one of the five takthas of Sikhs, Hazur Sahib, is an important place of pilgrimage for the Sikhs. Other popular attractions are the Kalpeshwar temple, Nanded Fort, Kandhar Fort, Sahastrakund Waterfall, and Isapur Dam.
POINTS OF INTEREST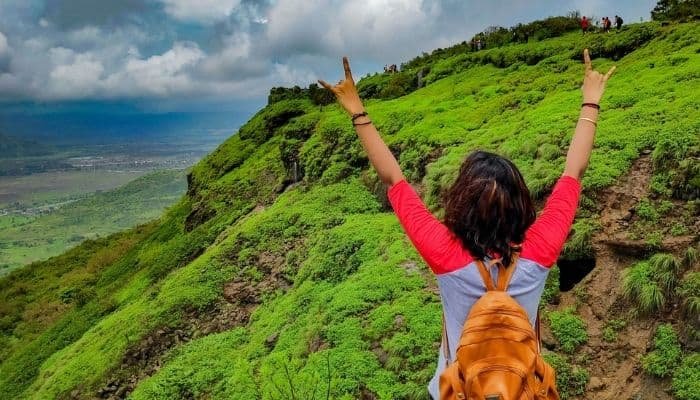 1. FORTS
Maharashtra's pride lies in its Forts which are hundreds in number, but the major ones are Rajgad Fort, Sinhagad Fort, Shivneri Fort, Pratapgad Fort, Tung Fort, Malhargad Fort (Sonori Fort), Purandar Fort, Korigad Fort, Lohagad Fort, Ghangad Fort, Panhala Fort, Raigad Fort, Tikona (Vitandgad) Fort, Shaniwarwada Fort, Sindhudurg Fort, Vijaydurg Fort, Daulatabad Fort, Yashwantgad Fort, Kandhar Fort, Torna (Prachandagad) Fort, Rajmachi Fort, Suvarnadurg Fort, Prabalgad Fort, Vasai Fort (Fort Bassein), Murud-Janjira Fort, Mandangad Fort, Vasota (Vyaghrapada) Fort, Visapur Fort, Harshchandragad Fort, Akola Fort, Naldurg Fort, Ratnagiri Fort, Ajinkyatara Fort and Ahmednagar Fort.
2. CAVES
The list of breathtaking caves in Maharashtra include Ajanta caves, Ellora caves, Kanheri caves, Elephanta caves, Pandavleni caves, Aurangabad caves, Mahakali caves, Pataleshwar caves, Bhaja caves, Karla caves, Lenyadri caves, Pitalkhora caves, Bedse caves, Bahrot caves, Kharosa caves, Kondana caves, Mandapeshwar caves, Jogeshwari caves, Nadsur (Thanale) caves, Tulja caves, Wai caves and Shivleni caves.
3. RELIGIOUS PLACES
Famous Temples: Siddhi Vinayak Mumbai, Shirdi Sai Baba, Trimbakeshwar Jyotirlinga, Chintamani Temple, Grishneshwar Jyotirlinga, Shani Shingnapur, Kolhapur Mahalaxmi Temple, Bhimashankar Temple Pune, Jyotiba, Ashtavinayak, Tulja Bhavani Temple, Amruteshwar Temple, Kopeshwar Temple, Bhuleshwar, Allamprabhu, Aundha Nagnath Temple, Vithoba Birla Mandir, Gondeshwar Temple, Panchvati (Nashik), Muktidham Nashik, Tungareshwar Temple, Vittal-Rukmini Temple (Pandharpur) and Siddheswar Temple (Solapur).
Famous Churches (in Mumbai): All Saints' Church (Malabar Hill), Cathedral of the Holy Name, Christ Church Byculla, Church of St. Andrew and St. Columba, Church of our Lady of Health, Our lady of Egypt Church, St. Francis Xavier's Church Giriz, St. Thomas Cathedral and Emannuel Church.
Famous Mosques/Dargahs: Haji Ali Dargah, Jama Masjid Nerul, Jama mosque Aurangabad and Dargah Baba Tajuddin Nagpur.
Buddhist Temples: Dragon Palace Temple, Global Vipassana Pagoda, Deekshabhoomi, Chaitya Bhoomi and Vishwa Shanti Stupa.
Jain Temples: Shantinath temple, Pavapuri Jal Mandir, Walkeshwar temple, Dadabadi (Jalgaon) and Shree Dharmachakra Prabhav Tirth.
Parsi Fire Temple [Zoroastrianism]
4. HILL STATIONS
Maharashtra being cradled in the Western Ghats has too many popular hill stations to go to, which are Lonavala, Matheran, Mahabaleshwar, Panchgani, Khandala, Malshej Ghat, Bandardara, Rajmachi, Amboli, Karjat, Lavasa, Igatpuri, Jawhar, Karoli, Chikhaldara, Toranmal, Satara, Durshet, Suryamal, Bhimashankar and Sawantwadi.
5. WILDLIFE SANCTUARIES/NATIONAL PARKS
The national parks & wildlife sanctuaries in Maharashtra are Sanjay Gandhi National Park, Tadoba National Park, Bhimashankar Wildlife Sanctuary, Chandoli National Park, Navegaon National Park, Gugamal National Park, Karnala Bird Sanctuary (Panvel), Melghat Tiger Sanctuary (Chikaldhara), Nagzira Wildlife Sanctuary, Rehkuri Black Buck Sanctuary, Sagareshwar Deer Sanctuary, Phansad Bird Sanctuary, Bhamragarh Wildlife Sanctuary, Chandoli National Park, Koyna Wildlife Sanctuary, Radhanagari Bison Sanctuary, Gautala Wildlife Sanctuary, Narnala Wildlife Sanctuary, Bor Wildlife Sanctuary, Bhigwan Bird Sanctuary, Andheri Wildlife Sanctuary, Amba Barwa Wildlife Sanctuary, Chaprala Wildlife Sanctuary, Dnyanganga Wildlife Sanctuary, Jaikwadi Wildlife Sanctuary, Katepurna Wildlife Sanctuary, Malvan Marine Sanctuary, Lonar Wildlife Sanctuary, Mansingdeo Wildlife Sanctuary, Mayureshwar Wildlife Sanctuary, Mayani Bird Sanctuary, Kalsubai Harishchandragad Wildlife Sanctuary and Khaas Plateau.
6. BEACHES
Being close to the Arabian sea, Maharashtra is home to many beautiful beaches such as Juhu beach, Marine Drive, Ganeshgule beach, Ganpatipule beach, Alibaug beach, Kashid beach, Dahanu-Bordi beach, Kondivli beach, Mandwa beach, Anjarle beach, Revdanda beach, Harihareshwar beach, Chowpatty beach, Devgad beach, Murud beach, Guhagar beach, Kelshi beach, Velas beach, Kihim beach, Diveagar beach, Achra beach, Versova beach, Varsoli beach, Tarkarli beach, Hedvi beach and Kunkeshwar beach.
ALSO READ: Here's Your Goa Packing Checklist – Goa Essentials Guide!
7. FAIRS AND FESTIVALS
The celebrations in Maharashtra that clearly mirror the culture of the state include Gudi Padwa, Ganesh Chaturti, Janmashtami, Holi, Nag Panchami, Makar Sankranti, Ajanta Ellora Festival, Shivaji Jayanti, Banganga, Vat Pournima, Pola, Bhau Beej, Mangala Gauri, Ashadhi Ekadashi, Elephanta Festival, Narali Pournima, Kalidas Festival (Nagpur), Ramnavami, Shivratri, Kiran Utsav (Kolhapur), Nashik Kumbh Mela, Changdeo, Kuldabad Urs, Mount Mary Festival, Marbat Festival (Nagpur), Kolhapur Rankala Mahotsav and Jyotiba Yatra.
8. WATERFALLS
Maharashtra has innumerable stunning waterfall sites; some of which are Malshej, Randha, Pandavkada, Dhobi, Zenith, Sahastrakund, Lingamala, Chinaman, Amboli, Dabdaba, Vihigaon, Thoseghar, Lingamala, Umbrella, Tamhini, Vajraj, Malavali, Devkund, Savdav, Marleshwar, Dabhosa, Ashoka, Bhivpuri, Amba Khori and Someshwar.
9. MUSEUMS
Interesting museums in Maharashtra are Chhatrapati Shivaji Maharaj Vastu Sangrahalaya, Mani Bhavan Gandhi Museum, Jehangir Art Gallery, Nehru Planetarium, Siddhagiri Museum, Prachin Konkan Museum, Darshan Museum, Raja Dinkar Kelkar Museum, Bhau Daji Lad Museum, Celebrity Wax Museum, Coin Museum (Nasik), Tribal Museum (Pune), Prince of Wales Museum and National Maritime Museum.
BEST TIME TO VISIT
Maharashtra is an inviting destination during all seasons of the year; although like in most other places, the winters between November and February are the frequently chosen times of the year, to spend a quality time when the temperatures are in the comfortable range of 12-25 °C. Even so, the summers that are scorching are absolutely the best for those who want to cool themselves in the breathtaking hill-stations. All the more, the monsoons are not far behind for tourism as this is when the waterfalls surge down in full capacities and the mountainous Ghats are found in their greenest splendor!
THINGS TO DO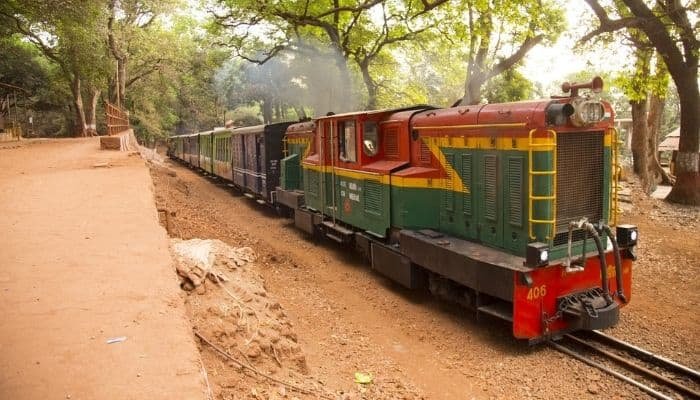 1. SAVOUR MARATHI CUISINE
No journey is complete until your taste buds get the authentic tastes of the locally available food. The mouthwatering dishes which are distinctive to this state are Koshimbir, Misal Pav, Pav Bhaji, Batata Vada, Kanda Poha, Sabudana Kichdi, Chawal Bhakri, Dodkyaacha bhaat, Green Chilli Thecha, Dhapate, Roti Chivda, Methiche Varan; and the popular sweet treats are Puran Poli, Modaks, Shrikhand, Til Laddu, Karanji, Nariyal Vadi, Shakarpara, and many, many more!
2. TRY SOME ADVENTURE SPORTS
Maharashtra is among the best destinations to turn to for some high adrenaline adventure games owing to a landscape which is as diverse and amazing as it is in this large state. Mountaineering, cave expeditions, zip-lining, valley crossing, rock climbing, paragliding and bungee jumping are available in many places across the state. Besides, water sports like parasailing, snorkeling and kayaking are also available in many of the beaches along the Arabian Sea coast.
3. GO ON WILDLIFE SAFARIS
Due to the umpteen numbers of sanctuaries and national parks in Maharashtra, wildlife safari is a must-do for every tourist. A wild trail that takes you into the natural habitat of animals, birds and trees – a world not to be disturbed or conquered by human civilization – to observe the interdependence of species living in these wild lands as well as realize the abundance of resources that we derive from such environments for our own existence.
Otherwise, it is a major fun activity in-spite of the risks involved as it can take you close to tigers, deers, hyenas and leopards roaming in the open forest zones. Some of the parks even have secured resort facilities with all the essential amenities for the comfort of the traveler. It is definitely recommended to all people to switch off their 'city-based lifestyle' for a few days and invest their time into such wild ventures.
4. ENJOY TREKKING & OUTDOOR CAMPING
Taking advantage of the fact that there are too many scenic hill stations and hill top forts in the state, trekking activity is pursued as a serious hobby, a pastime picnic, or as a mandatory schedule in a person's tour itinerary. Trekking is the perfect way to combine sightseeing as well as adventure together.
Making one's ways through mountainous and rocky paths, through river streams and lush valleys, with clouds swaying down to almost touch you, chill breezes that pamper you while expending your energy on tough climbs, and the sense of thrill when you hear a roaring waterfall – these factors tempt all kinds of nature buffs to try it out at least once upon their visit to Maharashtra.
For those who are enthusiastic enough to take on longer trek tours, camping at these amazing outdoors is an added feature to the overall experience – tents, bonfires, minimal cooking, music, some small animals/birds for company, and waking up to see the bounteous Nature, will definitely evoke feelings of gratitude in everyone for everything life has blessed them with.
ALSO READ: 18 Best Places To Visit in Jaipur – Top Tourist Spots in Pink City Travellers Need To Know