Check out this ultimate guide to know the best weekend getaways from Mumbai.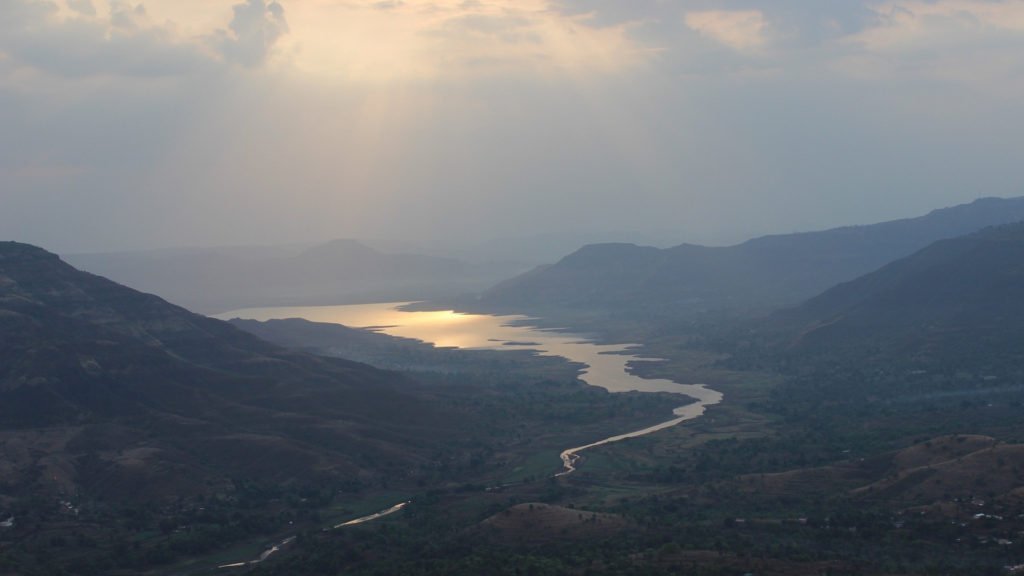 Mumbai, the commercial capital of India has a fast-paced life. But to relax you at the weekends, this city has a lot to offer. Apart from the regular pubs and restaurants in the city, couples or families can please themselves by spending short vacations at various popular weekend getaways near Mumbai. For all the fellow travellers and Mumbaikars looking for a mini-vacation, here's an exclusive list of 13 best weekend getaways from Mumbai, check it out!
1. Lonavala AND Khandala
| | |
| --- | --- |
| Distance from Mumbai | 95 kilometers |
The twin popular hill resorts, Lonavala and Khandala are quite popular among the Mumbaikars. From Mumbai, visiting Lonavala or Khandala can turn out to be a perfect weekend trip. Be it the monsoon season or the Christmas time, both Lonavala and Khandala offer an amazing escape to the hills.
2. Karjat
| | |
| --- | --- |
| Distance from Mumbai | 78 kilometers |
Situated on the banks of river Ulhas, Karjat is a beautiful weekend destination for all the nature maniacs. This place is a perfect match of natural sightings, mountains, forts, ancient temples and caves. Travellers can also enjoy trekking here, especially at the Peth Fort and Chanderi Fort. On a shoestring budget, this weekend getaway can offer you a lot.
3. Matheran
| | |
| --- | --- |
| Distance from Mumbai | 96 kilometers |
At an elevation of 2,625 feet, Matheran is another amazing weekend destination near Mumbai. It is one of the oldest hill stations near Mumbai and the best part is that no automobiles are allowed in the hill station thus making it a pollution free eco-sensitive zone. Trekking and riding in the famous toy train are recommended when you are here in Matheran. You can also take the horse safari to double your weekend joy.
4. Igatpuri
| | |
| --- | --- |
| Distance from Mumbai | 123 kilometers |
If you want to discover the real beauty of nature near Mumbai, Igatpuri is the most appropriate weekend destination for you. Located in the Western Ghats, this place is quite scenic with it natural beauty boasted by waterfalls, forts and mountains. For trekkers, Igatpuri is a real heaven on earth. Moreover, for the meditation lovers, this place has the famous Vipassana meditation centre.
5. Kolad
| | |
| --- | --- |
| Distance from Mumbai | 137 kilometers |
If you are bored with your routine life, there is something called 'Kolad', a highly adventurous weekend getaway near Mumbai. At Kolad, you can enjoy the thrill of river rafting at the Kundalika river. Waterfalls and mountains bless this place with plenty of picturesque views. Be it camping or trekking, Kolad is full of adventures to quench the thirst of every typical traveller.
RECOMMENDED: 15 Best Motorcycle Road Trips In India For Every Passionate Biker
6. Panchgani
| | |
| --- | --- |
| Distance from Mumbai | 260 kilometers |
Panchgani, another popular hill station located 260 kilometers away from Mumbai, lies amid five hills in the Sahyadri mountain ranges. This place is prepossessing enough to catch your attention. Travellers come here to experience the adventure of Paragliding and enjoy trekking. Panchgani can be definitely considered amongst places to visit near Mumbai for 2 days.
7. Karnala
| | |
| --- | --- |
| Distance from Mumbai | 64 kilometers |
If you love discovering birds and watching the breathtaking views of nature, Karnala is a must visit place for you. This weekend getaway is just 64 kilometers away from Mumbai and is famous for its bird sanctuary. Apart from spotting rare birds, travellers can also enjoy trekking and camping at this place.
8. Daman
| | |
| --- | --- |
| Distance from Mumbai | 158 kilometers |
Daman is next in the list of weekend getaways near Mumbai. This place is quite famous for its ancient Portuguese heritage — exemplary being the Fort of Moti Daman. Travellers often visit this place to enjoy a weekend trip along the beachside and experience Paragliding. For Mumbai urbanites, Daman is a peaceful weekend destination, away from the hustle and bustle of the city.
9. Mahabaleshwar
| | |
| --- | --- |
| Distance from Mumbai | 280 kilometers |
Next in the list of places to visit near Mumbai for 2 days is Mahabaleshwar. It is a tranquil hill station located 280 kilometers away from Mumbai with plenty of scenic views and plush greenery. During weekends, tourists visit Mahabaleshwar to enjoy activities like horse riding, boating, fishing, trekking and water sports.
10. Malshej Ghat
| | |
| --- | --- |
| Distance from Mumbai | 129 kilometers |
Malshej Ghat is another recommended weekend getaway for people who go for road trips and love activities like trekking, paragliding, bird watching and rock climbing. Here, you can enjoy picnic near the cascading waterfalls. If you are an adventure seeker, do visit Maleshej Ghat. It is just 129 kilometers away from Mumbai.
11. Kamshet
| | |
| --- | --- |
| Distance from Mumbai | 118 kilometers |
Kamshet is all about sportiness and adventure. This place is located near the twin hill stations of Lonavala and Khandala, and is very famous for paragliding. To thoroughly enjoy this place, you should also take the experience of activities such as rock climbing, swimming, boating and trekking. This place is a sure treat for nature lovers too.
12. Alibaug
| | |
| --- | --- |
| Distance from Mumbai | 111 kilometers |
Alibaug is a famous beach destination located 111 kilometers from Mumbai. Reaching Alibaug is possible both by road and by ferry. This place offers activities such as water sports and bird watching. Kolaba Fort is a must visit place in Alibaug.
13. Silvassa
| | |
| --- | --- |
| Distance from Mumbai | 154 kilometers |
Silvassa is next in our list of weekend getaways from Mumbai. This place is a perfect example of Indo-Portuguese culture and it has many ancient architectural monuments. From Mumbai, going on a road trip to Silvassa can be really enjoying and here, you can consider boating and fishing to double the weekend fun.
14. PAWNA LAKE
| | |
| --- | --- |
| Distance from Mumbai | 125 kilometers |
Pawna Lake is another breathtaking weekend getaway from Mumbai. The natural beauty of this place makes it a traveller's paradise. Adventure seekers can stay here in the camps, right next to the Pawna Lake. From Mumbai, you have to head towards Lonavala and then bingo, GPS will help you in reaching the Pawna Lake. Staying from dusk to dawn will surely be a delightful experience for any fellow traveller.
ALSO READ: 10 Best Monsoon Destinations In India