READ TRAVELOGUE ON Wildlife in Rajasthan WRITTEN BY Anima Chaudhary, THE TRAVELLER.
In today's era, when many of us are least bothered about mother nature, it is essential that our next generation knows very well that India is one of the most privileged nations to have wildlife sanctuaries and national parks in abundance. It is indeed essential that you visit these wildlife reserves to not only get yourself relaxed but also to take a break from the hustle and bustle of cities.
Best time to VISIT FOR A WILDLIFE SAFARI?
Well, if you're wondering about the best time to go, let me put it this way, that in India every season has its own uniqueness in terms of exploring nature. However, if you want to visit a wildlife sanctuary, summer months, between April to June and winter months, between October to March are the best time to explore the wildlife treasures with your family and friends.
Where to go?
It could be quite confusing for travellers to ponder on the right wildlife destination to explore. Surprisingly, India has 543 wildlife sanctuaries and 104 national parks and now, if I were to recommend, I would say that in India there are few prominent natural parks or sanctuaries where you must visit at least once in a lifetime.
Here're the two beautiful national parks I would suggest you to explore, especially in the winter season:
1. Ranthambore National Park
This natural park is situated in the state of Rajasthan, well-known for its culture and traditions. This national park is covered with dense forests and is considered as the best place to enjoy nature and its breathtaking beauty. This national park lies between the two important rivers, Banas and Chambal, which add to its natural elegance. The thrill of exploring this Ranthambore National Park is at its peak while you're on a safari. It is one of the best parks where you can spot "Bengal tigers ". This natural park is not only famous for its tigers and other rare spices but also for its gigantic banyan tree, which is the second-largest banyan tree in India.
ALSO READ: Rajasthan Tourism Guide: Popular Destinations, Points of Interest, Things To Do, Best Time to Visit & More!
2. Bharatpur Bird Sanctuary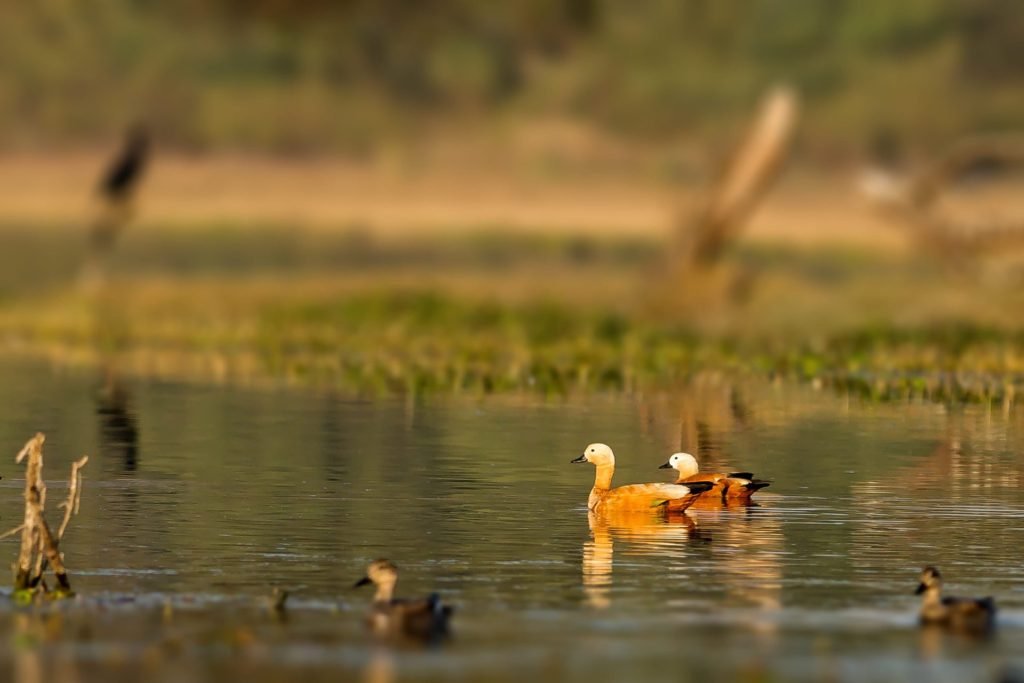 Bharatpur Bird Sanctuary, aka Bharatpur National Park, is the best exotic place where migrant birds come from different countries. In the winter season, this sanctuary gives a pleasing experience of trekking in the forest. You can take local transportation to go to the sanctuary from Bharatpur. Birds from all across the globe make it a worth visiting destination.
I believe these two destinations will offer you sheer joy with your family and friends. When you're here at these places, don't forget to take memorable selfies and adore the magical nature.
Thanks!