Read Ramoji Film City travel experience shared by the traveller herself.
It happened eight years ago when I was pursuing my tenth standard. Our school management arranged for a five days long educational tour to Hyderabad.
It was on 14th of November, the special day for children that we set out on our journey. There were around 100 members including students and staff.
On reaching Hyderabad, we visited places such as Charminar, Golconda Fort, Ramoji Film City, Salar Jung Museum, Birla Mandir, Snow World and a few other places of tourist attraction.
The place which has a remarkable impact on me was the Ramoji Film City.
It holds the Guinness World Record for the largest integrated film city in the world. Spreading over a massive area of around 1600 acres, the magnificent studio complex is worth visiting.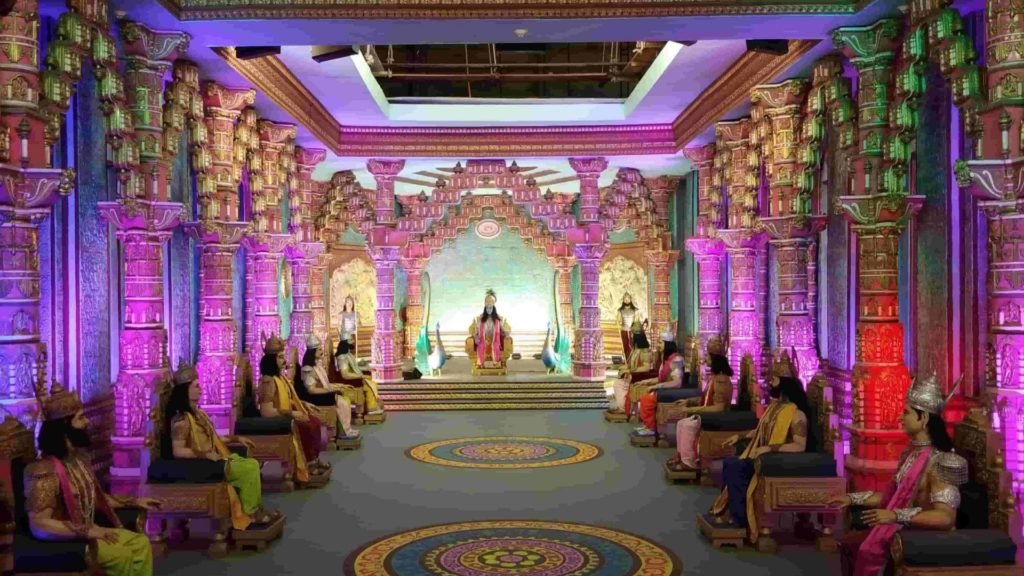 I was excited to see a few locations that appeared in famous Indian films in person. Even though it happened long ago, I could still remember the beautiful locations over there such as the replica of airport which has got an airplane, railway station, central prison, and also the Bhagavatam Hall, stunt shows, Ramoji movie magic park, hotels and so on.
I was moved by the live show in which one of the bold lady of our group appeared as the heroine of an epic scence. I was awestruck on witnessing it live.
I still remember the rain dance in which people could dance in artificially created rain.
I enjoyed the scary ghost house and I still remember how I screamed on feeling the water rushing through my chair using the 3D effect.
The most exciting part was the joy ride which made shivers run down my spine.
The Bhagavatham hall where the dialogues of the epics were played took me into the ancient world, thereby making me feel that I were a part of that time.
The story goes on as it has a very strong impact on me. It was the best tourist spot I ever visited. It is a must visit place where you can have enough fun and gain knowledge at the same time. It would indeed be like a magical land you read in fairy tales. It is the most memorable visit in my life.
Start Writing Your Own Travelogue and Share Your Travel Experience With the World.