Read this adventurous scuba diving experience shared by traveler Rohan Singh.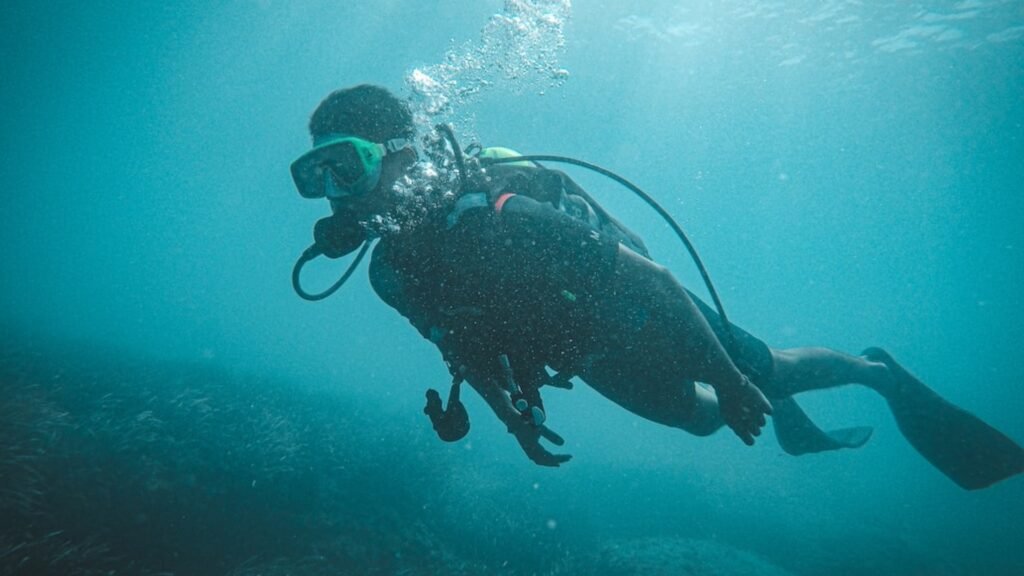 After the lockdown of 2020, I was looking for a trip that would break my suffocation of loneliness. Lockdown completely bored me. Then I thought of going to the beaches and left for my favorite destination, Goa. After reaching Panaji, the capital of Goa, I visited Palolem Beach after checking into the hotel. I was accompanied by some of my friends from school, with whom I also had a lot of fun, and we tried jet skiing, parasailing, and skateboarding on the beaches.
I am very interested in the creatures of the marine world, so the main thing was to find such an activity so that I could explore the world under the sea. After doing a lot of research on the internet, we came across scuba diving. I had heard about scuba diving but didn't know much about it. The hotel where we were staying in Panaji advised us to go to Grande Island, where we could try scuba diving.
ALSO READ: TRAVELOGUE | SKY DIVING – AN AMAZING EXPERIENCE
At 10:00 am, we left for Vasco da Gama from where we were to reach the dive site. We booked online scuba diving slots from the Coti or Gatti islands of Vasco da Gama. After booking the slot, we proceeded by boat to Grande Island. Well, it worked for us! The online company through which we booked the slot for scuba diving booked both pickup and dropouts. Grande Island had 2 to 3 smaller groups of islands;
We tried scuba diving on Grande Island (Ilha Island), and two of my friends decided to go snorkeling, but I had to go scuba diving. I started my activity with a long dive, touching a depth of about 10 feet. Here I got to see the deep sea ecosystem, where I saw starfish and sea crabs crawling along Karil's different types of reefs. This experience will be counted among my most adventurous and exciting experiences, which I thoroughly enjoyed.
ALSO READ: TRAVELOGUE | MY MOUNTAINEERING MEMORIES OF MANALI