Tourism Bharat: Read about TOURISM IN Karnataka, know Its Popular Destinations, points of interest, best time to visit And Other Details.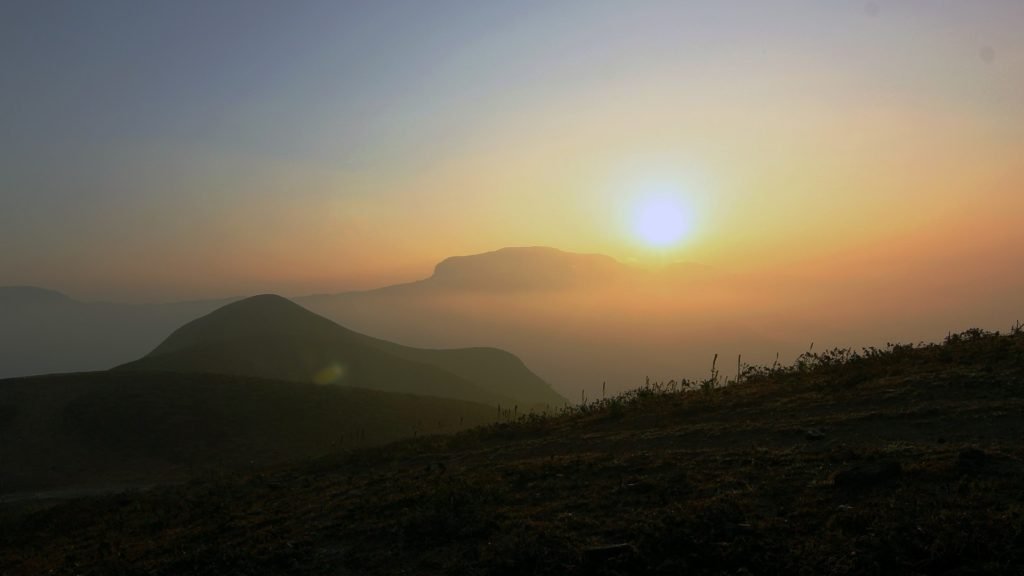 Tourism in Karnataka
South India consists of four states and Karnataka is the largest of them. It is one of the most popular tourist destinations of India for foreign as well as Indian travelholics. Karnataka is situated on the western side of the Deccan Plateau with a long coastline by the Arabian Sea. This southern state of India has plenty to offer as it has some extremely important places of historic and religious importance such as Bangalore, Badami, Aihole, Belur, Halebid, Mysore, Hampi, Bijapur and Srirangapatna.
Karnataka is a home to India's highest waterfall — Jog Waterfalls. It is a land of coffee plantations, pristine beaches, majestic mountains, colourful festivals, scenic hill stations, lofty waterfalls, delicious food and last but not the least, experience of a lifetime. If you are a travel enthusiast then this place got to be on your wishlist.
Popular Destinations
1. Bangalore (Bengaluru)
Officially known as Bengaluru, it is the largest city in Karnataka. The city has pleasant climatic conditions most of the year and is thronged by visitors all-round the year. Bangalore is called as the "Silicon Valley of India" because of its huge Information Technology (IT) industry. The city holds the distinction of housing some of India's biggest technological organisations such as Wipro, Infosys, HAL, ISRO and more. Bangalore is also a home to Kannada Film Industry called as Chandanavana or Sandalwood. Some of the most famous places to see in Bangalore include Bangalore Palace, Tipu Sultan's Summer Palace, Mayo Hall, Bangalore Fort, Lal Bagh Botanical Garden, Government Museum, and National Gallery of Modern Art.
2. Mysore (Mysuru)
Mysore, officially called as Mysuru, is the second biggest city of Karnataka. It is located at the base of the Chamundi Hills of the state capital Bangalore. The city is referred as the Cultural Capital of Karnataka because of its cultural achievements. Mysore is mostly famous for its Mysore Palace and festivities of Dasara festival. The famous South Indian sweet, Mysore Pak derives its name from this city. Mysore is also a home to Mysore silk sarees, which are famous across the country for their quality and style. Besides the traditional industries, tourism is the major industry in Mysore. The first private radio station in India was setup in this city. Moreover, Mysore has given many extraordinary writers to the state as well as the country, especially in the field of Kannada literature.
3. Mangalore (Mangaluru)
The chief port city of Karnataka, Mangalore is now officially known as Mangaluru. It is known as Mangaluru, Kudla, Kodial, and Maikala in Kannada, Tulu, Konkani, and Beary respectively. Lying on the backwaters of the Netravati and Gurupura rivers, Mangalore is often used as a dramatising point for sea traffic along the majestic Malabar Coast. The city has a tropical climate and lies in the path of the Arabian Sea branch of the southwest monsoons. Mangalore port handles 75 percent of India's coffee and cashew exports.
The city was a source of disagreement between the British and the Mysore rulers, Hyder Ali and Tipu Sultan. Eventually annexed by the British, Mangalore remained part of the Madras Presidency until India's independence in 1947. The city was unified with the state of Mysore (now called Karnataka) in 1956. It is a leading commercial, industrial, educational, and healthcare hub on the west coast. Mangalore ranks amongst the cleanest cities in India. The city will be developed as a smart city under Prime Minister Narendra Modi's flagship, "Smart Cities Mission".
4. Hubli
Hubli is officially known as Hubballi. It forms an uninterrupted metropolitan area with the city of Dharwad. Hubli-Dharwad is the largest city in the state after the capital Bangalore and is located on Maharashtra-Karnataka border. The name Hubballi literally means "Flowering creeper" in Kannada. Crops including cotton, chilly, and peanuts are grown in ample amount in the surrounding rural agricultural areas and Hubli is a major trading center for these commodities. It is a major railway junction in North Karnataka. It is also the headquarters of North Western Karnataka Road Transport Corporation. Rayara Hubli, also called "Eleya Purvada Halli" or "Purballi" was the old Hubli. Hubli grew as a commercial center, famous for trade in cotton, saltpetre and iron. Under the rule of the Adilshahis, the British opened a factory here. Later, the British started the Railway workshop and with this, Hubli came to be considered as an industrial center in this part of India.
5. Ballari
Bellary is a historic city in Ballari district of Karnataka. Bellary Fort is located on top of Ballari Gudda (Fort Hill). The fort was built around the hill during Vijayanagara times by Hande Hanumappa Nayaka. Hyder Ali, who took possession of the fort from the Hande Nayaka family in 1769, added the lower fort around the eastern half of the hill.
Bellary is well connected by rail to all major Indian cities. Guntakal is an important junction near Bellary from where trains to Mumbai, Delhi, Hyderabad, Chennai and most other places in India are available. Bellary Airport has no commercial air service. The airport once received Air Deccan flights from Bangalore and Goa, but as of March 2017, it is not served by any airline. A new airport is being planned. The intra-city transport network is serviced by the city buses connecting important points in the city. The city is also served by private but unregulated auto rickshaw.
6. Bijapur (Vijayapura)
Bijapur officially known as Vijayapura, is the district headquarter of Bijapur District of Karnataka. Bijapur city is well known for its historical monuments of architectural importance built during the rule of the Adil Shahi dynasty. Bijapur, the land of five rivers and the province of different cultures, is an ancient and important city. The most famous monument in Bijapur is the tomb of Mohammed Adil Shah. It is the largest dome ever built in India, next in size only to St. Peter's Basilica in Rome. A particular attraction in this monument is the central chamber, where every sound is echoed seven times. Another attraction is at the Gol Gumbaz — the Whispering Gallery — where even minute sounds can be heard clearly as far as 37 meters away. Gol Gumbaz complex includes a mosque, a Naqqar Khana (a hall for the trumpeters).
7. Gulbarga
Gulbarga is officially known as Kalaburagi. Previously it was a part of Hyderabad State. Gulbarga was incorporated into a newly formed Mysore State (now Karnataka) through the States Reorganisation Act in 1956. Gulbarga is famous for toor dal or pigeon pea and the limestone deposits. It is a rapidly urbanizing city which comes under Gulbarga Metropolitan area. The city is well known for its many places of architectural, historical, and religious importance. It is called one of the Sufi cities having famous religious places like Khwaja Banda Nawaz Dargah and Ladle Mashak in Aland taluk. Every year during Urs of Hazrat Banda Nawaz, people come here from all over India. Some other famous places are Sharana Basaveshwara Temple and Buddha Vihar. It also has a fort built during the Bahmani rule. The city also has many domes like Hafth Gumbad (seven domes together) and Chor Gumbad.
8. Hampi
Located within the shell of the city of Vijayanagara, the former capital of the Vijayanagara Empire, Hampi is a village and temple town recognised as a UNESCO World Heritage Site. It was one of the richest and largest cities in the world during its prime. Predating the city of Vijayanagara, Hampi continues to be an important religious center, covering the Virupaksha Temple and several other monuments belonging to the old city. The empire boasted a massive army comprising close to two million men. According to statistics, Hampi is the most searched historical place in Karnataka on Google. In around 1500 AD, Vijaynagar had about 500,000 residents making it the second largest city in the world after Beijing and almost thrice the size of Paris.
Points of Interest In Karnataka
1. National Parks, Wildlife Sanctuaries and National Reserves
Karnataka is an abode to many popular national parks, wildlife sanctuaries and national reserves. Some of them include Bandipur Tiger Reserve and National Park, Mudumalai National Park, Nagarhole National Park and Tiger Reserve, Anshi National Park, Mookambika Wildlife Sanctuary, Bannerghatta Biological Park, Bhimgad Wildlife Sanctuary, Rajiv Gandhi National Park, Arabbithittu Wildlife Sanctuary, Nilgiris Biosphere Reserve, Male Madeshwara Wildlife Sanctuary, Bhadra Wildlife Sanctuary, Agumbe Reserve Forest, Sharavati Valley Wildlife Sanctuary, Poomale Reserve Forest, Tholpetty Forest, Jayamangali Black Buck Conservation Forest and Daroji Sloth Bear Sanctuary.
2. Religious Places
Temples: Popular temples to visit in Karnataka are Shree Gokarnanatha Kshetra, Hornadu Annapoorneshwari Temple, Sri Chennakeshava Temple, Sri Virupaksha Temple, Hoysaleshwara Temple, Sri Mahabaleshwara Swamy Temple, Kukke Shri Subrahmanya Temple, Kadri Sri Manjunatha Temple, Vidyashankara Temple, Mahathobara Shree Mangaladevi Temple, Sri Mookambika Temple, Haasanamba Temple, Achyutaraya Temple, Bhootnath Temple, Sri Venugopala Krishnaswamy Temple, Sri Krishna Matha, Keshava Temple, Sri Gavi Gangadhareshwara Swamy Temple, Sri Ranganathaswamy Temple, Doddagaddavalli Lakshmi Devi Temple and Cave Temple.
Churches: When travelling to Karnataka, you can also visit popular churches like Mother of Sorrows Church, Church of Our Lady of Miracles, Infant Jesus Church, St. Philomena's Roman Catholic Cathedral, St. Mary's Basilica, Rosario Cathedral, St. Aloysius Chapel, St. Andrew's Presbyterian Church, Milagres Cathedral, St. Francis Xavier's Cathedral, All Saints Church, C.S.I East Parade Church, Holy Rosary Church, Holy Ghost Church, All Peoples Church (North), Christ King Church, Nithyadhara Mathe Church, Our Lady of Fatima Church, Nithyadhara Mathe Church, Bethel Marthoma Church, Church Of The Nazarene, Christha Prabhalaya Epiphany Church, Our Lady of Lourdes Church, Carmelaram Mount Carmel Church, St. Sebastian's Church, All Peoples Church & World Outreach Office, St. Francis De Sales Church, Shrine of Our Lady of Health Church, Our Lady of Lourdes Church Thirthahalli, Our Lady Of Nativity Church Banakal, New Apostolic Church Bengaluru Central, Koove Church, Hudson Memorial CSI Church, Christian Fellowship Church, and Christs Calvary Telugu Church.
Mosques/Dargahs: Popular mosques/dargahs located in Karnataka are Masjid e Hazrat Kambal Posh, Dargah Hazrath Sayyed Yaqeen Shah Wali RA Mosque, Dargah Hazrat Tawakkal Shah, Mastan Soharwardi Rehmatullah Dargah, Ullal Dargah Hazrat Sayyid Muahammed Madani Darga and Juma Masjid, Masjid e Khadria, Hazarat Sayed Fateh Shah Wali Dargha Shariff, Dargah Hazrat Lakkad Shahwali and Masjid, Kengeri Dargah, Syedina Bibi Dargah and Mosque, Dargah Hazrat Khalandar Shah Qadri, Javagal Shareef, Hazrat Syed Shams Alam Hussaini Dargah, Dada Hayath Darga, Sultan Shah Masjid, Dargah Hazrat Sheikuna Muhammed Moula Jalal Masthan Al Bhukhari RA, Ammajan Bawajan Dargah Sharif, Jamia Masjid, Masjid e Eidgah e Bilal, Jame Masjid Farooqia, Masjid e Askari, Zeenath Baksh Jumma Masjid, Faizan e Madina, Sangeen Jama Masjid and Makka Masjid.
3. Fairs and Festivals
In Karnataka fairs and festivals have a lot of significance in the day to day activities of the Kannada household. In fact, fairs and festivals form an essential part of the lifestyle of the people of Karnataka. Some of the most celebrated fairs and festivals of the state are Ugadi, Dussehra, Tula Sankramana, Hampi Festival, Vairamudi, Kambala, Karaga, Kadalekayi Parishe, Huthri and Banashankari Fair.
4. Trekking Places & Waterfalls
Some of the best trekking places and waterfalls which you can visit in Karnataka are Dandeli, Mullayanagiri, Baba Budangiri, Z Point, Kavala Caves, Bilikal Rangaswamy Betta, Skandagiri/Kalavara Durga, Nandi Hills, Shivaganga Hills, Devarayanadurga, Yana, Madhugiri, Male Mahadeshwara Betta, Bisle Ghat and View Point, Kunti Betta, Agni Gudda Hills, Jenukallu Peak, Jamalabad Fort, Kumara Parvatha Trekking, Yedakumari/Green Route Trek, Makalidurga, Savandurga Hills, Bheemeshwari, Narasimha Parvatha Trek, Anthargange, Kudremukh Trekking, Kodachadri, Hidlumane Falls, Koosalli Waterfalls, Tadiyandamol Peak, Brahmagiri Hills/Sanctuary Trek, Pushpagiri Hills/ Sanctuary Trek, Kudlu Theertha Falls, Jog Falls, Gokak Falls, Magod Falls, Hebbe Falls, Barkana Falls, Onake Abbi Falls and Kudumari/Chaktikal Waterfalls.
5. Forts and Palaces
Forts: The popular forts to see in Karnataka are Badami Fort, Ballalarayana Durga Fort (Chikmagalur), Chandragutti Fort (Shimoga), Chitradurga Shahapur (Gulbarga), Devanahalli Fort, Gulbarga Fort, Kittur Fort and Palace (Belgaum), Nandi Hill (Kolar), Jaladurga Fort (Raichur), Jamalabad (Dakshina Karnataka), Kavaledurga Fort (Shimoga), Madhugiri, Madikeri Fort (Coorg), Manzarabad near Sakleshpur (Hassan), Midigeshi (Tumkur), Nargund Fort in Gadag (Dharwad), Parasgad and Vallabhgad Forts (Belgaum), Pavagada, Sandur (Bellary), Saundatti Fort (Belgaum), Savandurga (Bangalore), Shorapur (Gulbarga), Ucchangi near Davangere (Bellary), Vanadurga Fort, (Yadgir), Daria Bahadurgad Fort, Basavaraja Durga, Devagad and Kurmagad.
Palaces: The list of best palaces to visit in Karnataka are Mithari and Asar Mahals, Tipu Sultan Summer Palace, Nalnad Palace, Jaganmohan Palace and Art Gallery, Jayalakshmi Vilas Mansion, Lalitha Mahal Palace, Bangalore Palace, Lotus Mahal and Mysore Palace.
Beaches: Karnataka also has many beautiful beaches. Some of its popular beach destinations include Koormagad/Kurumgad Island (Near Karwar), Kodibag Beach (Near Karwar), Anjadip/Anjadiva Island (Near Karwar), Maravanthe Beach (Near Murudeshwar), Ullal Beach (Near Mangalore), Sasihithlu Beach (Near Mangalore), Someshwar Beach (Near Mangalore), Panambur Beach (Near Mangalore), Tannirbavi Beach (Near Mangalore), Om Beach (Near Gokarna), St. Mary's Island (Near Udupi), Devbagh Beach (Near Karwar), Tilmati Beach (Near Karwar), Malpe Beach (Near Udupi), Majali Beach (Near Karwar), Kaup Beach (Near Udupi) and Surathkal Beach (Near Mangalore).
Best Time to Visit Karnataka
The best time to visit Karnataka is from the month of November to April, when the days are pleasant in the region. As the state has a long coastline, the temperature in many parts is hot and humid, typical of any other coastal region. The summers last from April to June, when the temperature is in the range of 24°C to 34°C. Monsoon in Karnataka lasts from July to September, during this season the temperature is in the range of 23°C to 28°C. While the winter season is mild here with temperature ranging from 21°C to 32°C during the months of January to March. Overall, tourists throng Karnataka all over the year because of its varied topography and pleasant weather conditions.
Things to do in Karnataka
1. Experience The Highest Waterfall of India: Standing at 253 meters above the ground, Jog Waterfall is a must-see for any adventure, nature lover. The fall is also called by the names of Gerusoppe Falls, Gersoppa Falls and Jogada Gundi, and is located in Shimoga district of Karnataka. The ideal time to visit and experience its mesmerising beauty is during the months of August to December. Once here, you can also plan a visit to Sigara — a small town with many ancient temples.
2. Explore The Beautiful Badami Cave Temples: Dating back to the Chalukya period in 6th century AD, the cave temples of Badami are one of the top attractions of Karnataka. There are three Hindu and one Jain cave temple in the area. These temples are a great example of exquisite sculptures and intricate carvings. So, don't miss a chance to visit these impressive structures of archaeological importance while visiting Karnataka.
3. Enjoy an Ultimate Culinary Journey of Karnataka Cuisine: If you are a foodie then Karnataka is the place for you! The food here includes a wide range of vegetarian and non-vegetarian dishes. Some of the dishes and sweets of Karnataka that you must savor are Mysore Masala Dosa, Allugedda, Kundapura Koli Saaru, Korri Gassi, Neer Dosa, Gojju, Khara Pongal, Coorg Pandi Curry, Chitranna, Tatte Idli, Chiroti, Maddur Vada, Pori Urundai, Sagu, Mysore Bonda, Udupi Sambar, Kane Rava Fry, Bisi Bele Bath, Mangalorean Biryani, Mysore Pak, Haalbai, Rava Kesari, Rave Unde, Kajjaya and Kesari Bhath.